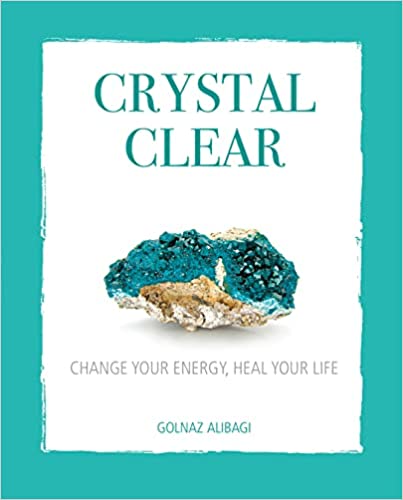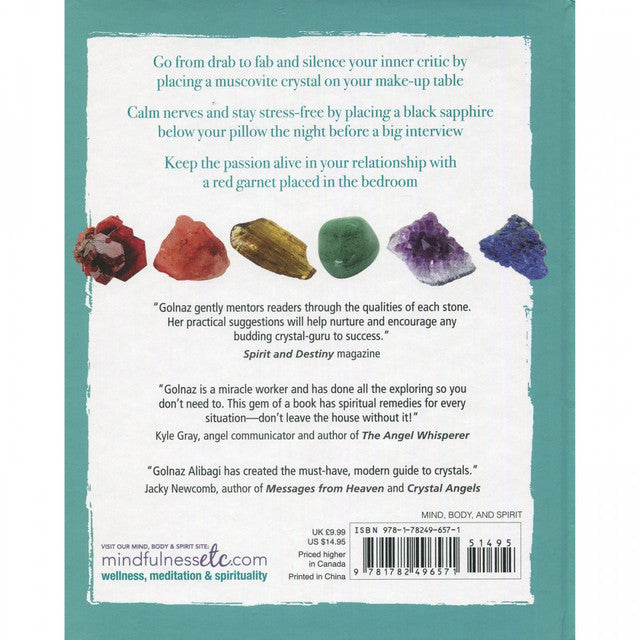 Crystal Clear Book
Crystal Clear
 by Golnaz Alibagi
Change Your Energy, Heal Your Life
About the Book
With so many beautiful and powerful gems to choose from, it can be difficult to know which one is best for your current situation. Golnaz Alibagi makes choosing the correct crystal easy by organising gems by benefit, with chapters on home, work, love, friendship, abundance and well being. 
From placing rose quartz in your bath to attract love, to putting tree agate in a flowerpot to help your finances grow, Golnaz suggests easy ways to channel the dynamic energies of crystals. Handy 'crystal cocktails' and 'gem-scriptions' show you how to maximise the healing power of crystals, and each chapter features a 'power crystal' with an in-depth look at this crystal's properties, including links to the chakras, astrology, and the planets.
Golnaz's easy-to-follow, practical suggestions will help you to work with crystals to change every aspect of your life for the better. 
On the Back of the Book
Go from drab to fab and silence your inner critic by placing a muscovite crystal on your make-up-table. 
Calm nerves and stay stress-free by placing a black sapphire below your pillow the night before a big interview.
Keep the passion alive in your relationship with a red garnet placed in the bedroom.
"Golnaz gently mentors readers through the qualities of each stone. Her practical suggestions will help nurture and encourage any budding crystal-guru to success.
 - Spirit and Destiny Magazine
"Golnaz is a miracle worker and has done all the exploring so you don't need to. This gem of a book has spiritual remedies for every situation - don't leave the house without it!
 - The Angel Whisperer
Golnaz Alibagi has created the must-have, modern guide to crystals."
 - Jacky Newcomb, author of 
Messages from Heaven
 and 
Crystal Angels
Total Pages:
 144 (Hardback)
About the Author
Golnaz Alibagi has worked as a journalist for more than eight years and has contributed to a range of leading publications, including The Times magazine. Naz works at Psychic Sisters in Selfridges, London. She is based in Walthamstow, London.