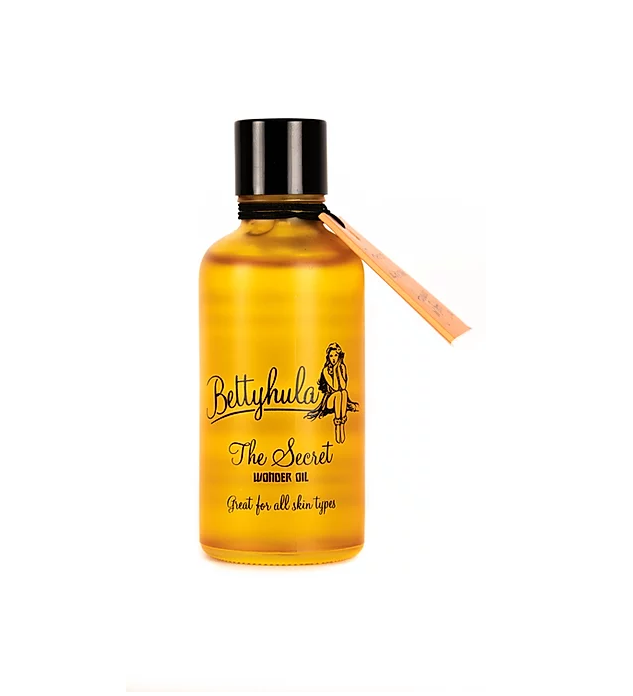 The Secret Wonder Oil
When your skin looks good, you look good and feel even better. It's time to let your skin breathe and celebrate natural beauty - now, thanks to Betty Hula, this isn't such a scary prospect!
These 100% natural and high quality ingredients make the oil perfect for even the most sensitive of skin. The Secret Wonder Oil helps repair damaged cells, combat dryness, banish wrinkles and promote radiance. Whether it's delicately applied to the face and decolletage, or used an specific areas of your body, it's a must-have multi-purpose product.
Ethically sourced and chemical free, Betty Hula's Wonder Oil is suitable for all skin types. With a sophisticated floral scent, this oil is a true natural wonder which boosts skin's natural moisture barrier to leave skin super-soft. Packaged in a quirky vintage glass bottle, it's a dressing table hero too.
 Product Details:
50ml GLASS DROPPER DISPENSER
D: 9.5cm, H: 3.5cm, W:3.5cm