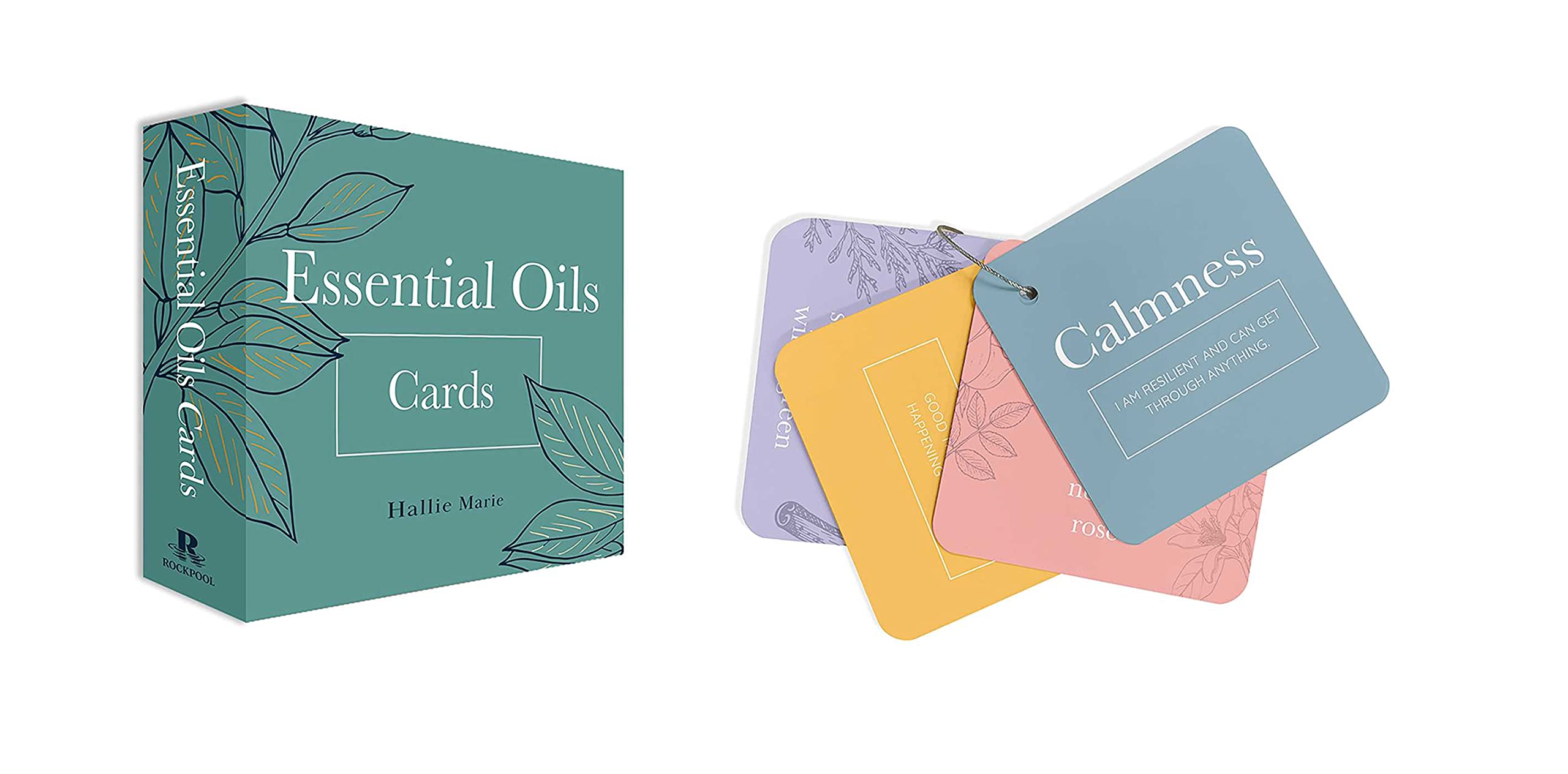 Essential Oil Cards
About the Deck
These 50 cards have an emotion on one side and a list of essential oils on the other. Choose a card that embodies an emotion you would like to heal from or promote and diffuse the oils to get your mood on point. There is also an affirmation to lift your mood and promote overall well-being.
These cards are secured by a metal ring so they can travel anywhere with you and be referred to at any time.
Pack Includes: 50 Cards secured by a metal ring

About the Author
Hallie Marie is a writer, marketer and natural health enthusiast. She co-founded the company Everything But Oils (LLC) in 2016 to teach people how to effectively master the use of essential oils. Since then, her company has helped thousands through her easily understandable aromatherapy essential oil flashcards. Hallie is a sought-after speaker on digital marketing and aromatherapy. In her free time, she can often be found engaging in inventive pursuits: creating memories with her niece and nephews, writing new stories to share in her writings or discovering new places with friends. Hallie Marie lives in Chicago.